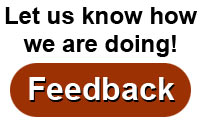 Where
:
Alliant Energy Center
1919 Alliant Energy Way
Madison, Wisconsin
Show Hours
:
Friday 4:00 PM to 9:00 PM
Saturday 9:00 AM to 6:00 PM
Sunday 10:00 AM to 5:00 PM
Ticket Prices
:
$15.00 for a day pass
$25.00 for a weekend pass.
Note: Ages 17 and under: free.
Tickets may be purchased through Feb 28, 2019 at www.rutabaga.com or at Rutabaga.
At Canoecopia, tickets can be purchased with cash or check only.
Parking
:
$7.00 per car per day
Weekend pass: $19.50

Request a Show Guide
Visit Rutabaga.com

www.wisconsinshipwrecks.org
tamara.thomsen@wisconsinhistory.org


Tamara Thomsen is a Maritime Archaeologist with Wisconsin Historical Society's Maritime Preservation and Archaeology program. Her research has resulted in the nomination of fifty-four Great Lakes shipwrecks to the National Register of Historic Places. For her dedicated work, she has received awards from the Association for Great Lakes Maritime History, the Great Lakes Shipwreck Preservation Society, and in 2014, she was inducted into the Women Diver's Hall of Fame. Tamara has worked as a photographer, researcher, and research diver on projects including the USS Monitor with NOAA National Marine Sanctuaries, and RMS Titanic with Woods Hole Oceanographic Institution.


bookmark

Discover Door County's history hidden beneath the waves with Wisconsin Historical Society's maritime archaeologist, Tamara Thomsen. Explore easily-accessible, shallow-water shipwrecks along Door County's scenic shoreline through underwater video, historic photographs, and archaeological discoveries. Hear stories of their tragic losses and learn how to visit, protect, and preserve these time capsules of our maritime past.
bookmark