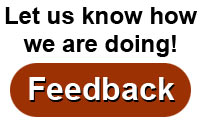 Where
:
Alliant Energy Center
1919 Alliant Energy Way
Madison, Wisconsin
Show Hours
:
Friday 4:00 PM to 9:00 PM
Saturday 9:00 AM to 6:00 PM
Sunday 10:00 AM to 5:00 PM
Ticket Prices
:
$15.00 for a day pass
$25.00 for a weekend pass.
Note: Ages 17 and under: free.
Tickets may be purchased through Feb 28, 2019 at www.rutabaga.com or at Rutabaga.
At Canoecopia, tickets can be purchased with cash or check only.
Parking
:
$7.00 per car per day
Weekend pass: $19.50

Request a Show Guide
Visit Rutabaga.com

andre1750@msn.com


For over 20 years Andy has worked as a storyteller, naturalist and interpreter in Museum, Forest Preserve and Conservation District settings. He has extensive experience with storytelling, and cultural history interpretation. In his character of Andre St. Pierre, Andy has delighted audiences of all ages at historical reenactments and storytelling festivals. Teaching and entertaining through storytelling has always been Andy's favorite way of working with adults and children alike. Come join Andre' for some energy-filled fun with this age-old form of entertainment.


bookmark

From out of the past meet Andre' St. Pierre, 1750 French-Indian fur trader. Andre' will present an energetic and entertaining look at the French fur traders and the native tribes that they lived and worked with. He will delight the audience with short stories and tall tales about his adventures in the north country. Experience the fur trade in this historically imaginative program. This year's presentation will include new stories along with some old favorites. History has never been so much fun.
bookmark