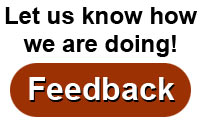 Where
:
Alliant Energy Center
1919 Alliant Energy Way
Madison, Wisconsin
Show Hours
:
Friday 4:00 PM to 9:00 PM
Saturday 9:00 AM to 6:00 PM
Sunday 10:00 AM to 5:00 PM
Ticket Prices
:
$15.00 for a day pass
$25.00 for a weekend pass.
Note: Ages 17 and under: free.
Tickets may be purchased through Feb 28, 2019 at www.rutabaga.com or at Rutabaga.
At Canoecopia, tickets can be purchased with cash or check only.
Parking
:
$7.00 per car per day
Weekend pass: $19.50

Request a Show Guide
Visit Rutabaga.com

craig.zarley@gmail.com


Craig Zarley writes fishing books for wilderness canoe travelers. His books include Catching Canoe Country Walleyes, rated a Top 10 Best Walleye Fishing Book by FishSeekers, Catching Canoe Country Lake Trout, and Quetico Fall Fishing Legends. He has fished and canoed in Boundary Waters and Quetico for more than 50 years.


bookmark

Craig is the popular presenter of "Catching Canoe Country Walleyes" at past Canoecopias. After more than 50 years of chasing Quetico and Boundary Waters walleyes, he's still learning new tricks. He'll show you where and how to catch walleyes from a canoe without using electronic gadgets or expensive tackle. He'll explain why he's a convert to braided line, and why a jig and plastic twister tail trump more expensive lures as the premier walleye-catching bait. Come find out how he's modified his tackle and techniques to catch more walleyes.
bookmark