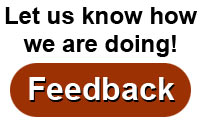 Where
:
Alliant Energy Center
1919 Alliant Energy Way
Madison, Wisconsin
Show Hours
:
Friday 4:00 PM to 9:00 PM
Saturday 9:00 AM to 6:00 PM
Sunday 10:00 AM to 5:00 PM
Ticket Prices
:
$15.00 for a day pass
$25.00 for a weekend pass.
Note: Ages 17 and under: free.
Tickets may be purchased through Feb 28, 2019 at www.rutabaga.com or at Rutabaga.
At Canoecopia, tickets can be purchased with cash or check only.
Parking
:
$7.00 per car per day
Weekend pass: $19.50

Request a Show Guide
Visit Rutabaga.com

www.amazon.com/dp/0692433880
babs_daykayaking@yahoo.com


Babs Smith is the author of Day Tripping, Kayak Wisconsin, Door County Peninsula: Bluffs, Beaches, Lighthouses, and Shipwrecks. She is working on her second book Lake Michigan's Schooner Coast from Sturgeon Bay to Chicago. Babs, and her brother Rick, hope that their experience exploring Wisconsin's Lake Michigan Water Trail for non-motorized water recreation helps you enjoy the incredible beauty of Wisconsin's Schooner Coast.


The Schooner Coast is a Wisconsin maritime destination with exciting harbor towns, iconic lighthouses and schooner shipwrecks. Celebrate Wisconsin's shoreline water trail with towering bluffs, gorgeous gorges, and welcoming sandy beaches. The brother and sister duo, Babs and Rick, will share their experience exploring the shoreline with day trips from Sturgeon Bay to Illinois, including the public accesses of Wisconsin's Lake Michigan Water Trail.

Having paddled all the Door County shoreline, the brother and sister duo, Babs and Rick, are often asked "What's your favorite paddle?" Unfair question. But, with a little sibling give and take, Babs and Rick will each endeavor to share their top Happy Places in Door County. Will it be the bluffs, beaches, lighthouses, shipwrecks, or a perfect moment? Come find out.