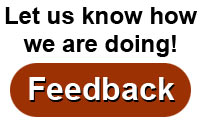 Where
:
Alliant Energy Center
1919 Alliant Energy Way
Madison, Wisconsin
Show Hours
:
Friday 4:00 PM to 9:00 PM
Saturday 9:00 AM to 6:00 PM
Sunday 10:00 AM to 5:00 PM
Ticket Prices
:
$15.00 for a day pass
$25.00 for a weekend pass.
Note: Ages 17 and under: free.
Tickets may be purchased through Feb 28, 2019 at www.rutabaga.com or at Rutabaga.
At Canoecopia, tickets can be purchased with cash or check only.
Parking
:
$7.00 per car per day
Weekend pass: $19.50

Request a Show Guide
Visit Rutabaga.com


poppk@nicc.edu

Vic and Kara love spending time together with their kids Isaac and Sylvi especially in the outdoors. Their family enjoys tent camping and canoeing whenever possible. Vic is in his 13th year as the Director of Recreation at the University of Dubuque. He enjoys spending time with his family, trail running, fly fishing, yoga, and traveling. Kara is in her 13th year as the Director of Student Life at Northeast Iowa Community College. She enjoys spending time with family too, exercising, crafting, and traveling.


bookmark

The Popp family (Vic 40, Kara 40, Isaac 7, Sylvi 5) love tent camping and paddling together. The Popps spend quality family time in their 20.5 foot canoe every paddling season. Vic and Kara will discuss their fun family canoe adventures, such as Isaac and Sylvi really starting to enjoy paddling by taking Dad for their first kids-only paddle. Their session will highlight best practices for family canoeing trips. Isaac and Sylvi will be present to answer some of your questions as well.
bookmark