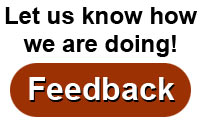 Where
:
Alliant Energy Center
1919 Alliant Energy Way
Madison, Wisconsin
Show Hours
:
Friday 4:00 PM to 9:00 PM
Saturday 9:00 AM to 6:00 PM
Sunday 10:00 AM to 5:00 PM
Ticket Prices
:
$15.00 for a day pass
$25.00 for a weekend pass.
Note: Ages 17 and under: free.
Tickets may be purchased through Feb 28, 2019 at www.rutabaga.com or at Rutabaga.
At Canoecopia, tickets can be purchased with cash or check only.
Parking
:
$7.00 per car per day
Weekend pass: $19.50

Request a Show Guide
Visit Rutabaga.com

silbs6521@gmail.com


An ACA Level 4 Coastal Sea Kayak Instructor, Cardiologist, and Adjunct Professor at UW-Milwaukee, Dick is married, has 2 adult daughters and 4 amazing grandchildren. He has held a black belt in Judo and is trained in large format black & white photography. He also plays trumpet with jazz and big band groups.


bookmark

Cardiologist and certified instructor Dick Silberman did not get into a kayak until his mid-fifties, after running marathons and competing as a blackbelt in Judo. His presentation looks at what "age" really means and what seniors need to know about themselves, kayaking, and the dangers of retiring and sitting. Always the contrarian, you may be surprised by what he has to say on these and other subjects. Just be sure to bring your questions and your sense of humor.
bookmark