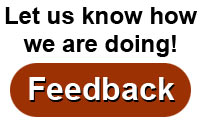 Where
:
Alliant Energy Center
1919 Alliant Energy Way
Madison, Wisconsin
Show Hours
:
Friday 4:00 PM to 9:00 PM
Saturday 9:00 AM to 6:00 PM
Sunday 10:00 AM to 5:00 PM
Ticket Prices
:
$15.00 for a day pass
$25.00 for a weekend pass.
Note: Ages 17 and under: free.
Tickets may be purchased through Feb 28, 2019 at www.rutabaga.com or at Rutabaga.
At Canoecopia, tickets can be purchased with cash or check only.
Parking
:
$7.00 per car per day
Weekend pass: $19.50

Request a Show Guide
Visit Rutabaga.com

galesstormgathering.com
kjwikle@gmail.com


Keith Wikle is a coach and paddler from Kalamazoo Michigan. Keith holds certifications from both the BCU and the ACA in both sea kayaking and surf kayaking. He is also the organizer of the rough water training event the Gales Storm Gathering hosted every October on Lake Superior.


bookmark

Our bodies are fantastic machines. Even more incredible are our minds. The supercomputers in our heads drive us to distraction. Paddling puts us in a very unique position to be focused on our bodies, our surroundings, and nature. Keith will help you get connected to the present moment, improve your paddling, and increase your awareness of your body and your environment. He will have examples from a variety of sporting disciplines and paddling environments to push your paddling to the next level.
bookmark