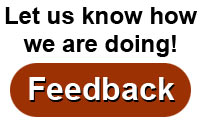 Where
:
Alliant Energy Center
1919 Alliant Energy Way
Madison, Wisconsin
Show Hours
:
Friday 4:00 PM to 9:00 PM
Saturday 9:00 AM to 6:00 PM
Sunday 10:00 AM to 5:00 PM
Ticket Prices
:
$15.00 for a day pass
$25.00 for a weekend pass.
Note: Ages 17 and under: free.
Tickets may be purchased through Feb 28, 2019 at www.rutabaga.com or at Rutabaga.
At Canoecopia, tickets can be purchased with cash or check only.
Parking
:
$7.00 per car per day
Weekend pass: $19.50

Request a Show Guide
Visit Rutabaga.com

www.stcroixriverassociation.org/
seang@scramail.com

www.stcroixriverassociation.org/

Sean Griffin, Invasive Species Program Assistant: Sean graduated from North Dakota State University with a B.S. in Natural Resource Management with a focus in Biotic Resources in the summer of 2016. Starting with SCRA on May 1st in 2017, Sean has paddled well over 400 miles on the St. Croix and Namekagon rivers monitoring and controlling for invasive species. After holding an internship with the MN DNR working with aquatic invasive species in 2016 and river-filled summers in 2017 and 2018, Sean's attention has expanded to include terrestrial invasive species working with the St. Croix-Red Cedar CWMA and MN Department of Agriculture during the fall and winter.


bookmark

The St. Croix National Scenic Riverway was one of the first eight rivers protected by the Wild and Scenic Rivers Act, 50 years ago. Paddling this special Riverway is a richer experience when you have a deeper understanding of characteristics that led to its protection. Let Sean guide you on a journey to explore these wild and scenic qualities, learn where to paddle to experience the best of the Riverway, and maybe where to find a good watering hole after your paddle.
bookmark