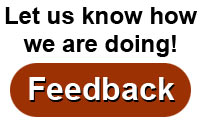 Where
:
Alliant Energy Center
1919 Alliant Energy Way
Madison, Wisconsin
Show Hours
:
Friday 4:00 PM to 9:00 PM
Saturday 9:00 AM to 6:00 PM
Sunday 10:00 AM to 5:00 PM
Ticket Prices
:
$15.00 for a day pass
$25.00 for a weekend pass.
Note: Ages 17 and under: free.
Tickets may be purchased through Feb 28, 2019 at www.rutabaga.com or at Rutabaga.
At Canoecopia, tickets can be purchased with cash or check only.
Parking
:
$7.00 per car per day
Weekend pass: $19.50

Request a Show Guide
Visit Rutabaga.com

dalynn1228@gmail.com


Paige is a 16 year old kayaker from Illinois. She has been paddling since she was 10 years old and her goal is to get as many kids interested and involved in the sport as possible. She has been paddling class 3 for several years and just started getting into 4/5 within the last 2 years. Paige has competed at several local competitions moving up each year and having a whole lot of fun. In the future she is planning on attending Wold Class Kayak Academy and continuing to grow her own skill level along with the community of youth paddlers.


bookmark

Come hear a series of stories told by a young kayaker to show her own experience getting into the sport. Paige will discuss the difficulties of being very young when first beginning to paddle and wanting to be involved with a sport that can become very extreme. She will also cover how to get more youth involved and the right way to introduce kids without scaring them away from the sport.
bookmark