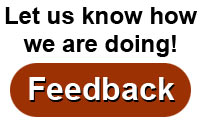 Where
:
Alliant Energy Center
1919 Alliant Energy Way
Madison, Wisconsin
Show Hours
:
Friday 4:00 PM to 9:00 PM
Saturday 9:00 AM to 6:00 PM
Sunday 10:00 AM to 5:00 PM
Ticket Prices
:
$15.00 for a day pass
$25.00 for a weekend pass.
Note: Ages 17 and under: free.
Tickets may be purchased through Feb 28, 2019 at www.rutabaga.com or at Rutabaga.
At Canoecopia, tickets can be purchased with cash or check only.
Parking
:
$7.00 per car per day
Weekend pass: $19.50

Request a Show Guide
Visit Rutabaga.com

pkuhn@charter.net


Pete enjoys kayaking, whether guiding a group in a fully loaded boat or wearing a tuilik in a skinny Greenland kayak throwing a harpoon for points. Biking and blading would be some of his dry-land fun and when the water gets hard, it's time for snow kiting. Pete is an ACA level 4 kayak instructor, wilderness first responder, and a PASA certified snow kite instructor.


bookmark

Pete will show you how to make adjustments to the inside of a kayak cockpit. He will cover seat and foot peg adjustments/modifications, followed by customizing thigh braces. He will be using a cut-a-way kayak to show possible placement of modifications. Materials and shaping techniques will also be discussed.
bookmark