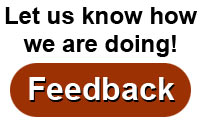 Where
:
Alliant Energy Center
1919 Alliant Energy Way
Madison, Wisconsin
Show Hours
:
Friday 4:00 PM to 9:00 PM
Saturday 9:00 AM to 6:00 PM
Sunday 10:00 AM to 5:00 PM
Ticket Prices
:
$15.00 for a day pass
$25.00 for a weekend pass.
Note: Ages 17 and under: free.
Tickets may be purchased through Feb 28, 2019 at www.rutabaga.com or at Rutabaga.
At Canoecopia, tickets can be purchased with cash or check only.
Parking
:
$7.00 per car per day
Weekend pass: $19.50

Request a Show Guide
Visit Rutabaga.com

www.stevebaskis.com
steve@baskis.com

www.LiquidAdventuring.com
ken@rocketink.com

U.S. Army Specialist Steve Baskis was severely wounded by an improvised explosive device during military operations in Baghdad, Iraq. May 13, 2008. He lost his sight and suffered multiple shrapnel injuries to his head, neck, arms and legs. Post-recovery he found the courage to reclaim his life by climbing mountains, racing as a competitive cyclist, and becoming an accomplished kayaker.

Ken Braband is a freelance writer, kayak instructor (ACA L4 coastal kayaking and L4 whitewater kayaking), and co-coordinator of the Green Bay chapter of Team River Runner.


bookmark

In September 2018, five blind military veterans and their guides kayaked 226 miles of roaring Colorado River rapids through the Grand Canyon. Each person paddled his or her solo kayak through some of the biggest, gnarliest rapids in North America during this 12-day, life-changing adventure. Find out how and why the non-profit organization Team River Runner accomplished this mission. Join U.S. Army veteran Steve Baskis and his kayaking guide Ken Braband as they share stories and images of determination, apprehension, distress, joy, camaraderie, and triumph.
bookmark