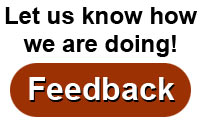 Where
:
Alliant Energy Center
1919 Alliant Energy Way
Madison, Wisconsin
Show Hours
:
Friday 4:00 PM to 9:00 PM
Saturday 9:00 AM to 6:00 PM
Sunday 10:00 AM to 5:00 PM
Ticket Prices
:
$15.00 for a day pass
$25.00 for a weekend pass.
Note: Ages 17 and under: free.
Tickets may be purchased through Feb 28, 2019 at www.rutabaga.com or at Rutabaga.
At Canoecopia, tickets can be purchased with cash or check only.
Parking
:
$7.00 per car per day
Weekend pass: $19.50

Request a Show Guide
Visit Rutabaga.com

elkins4@tds.net

emanelk@gmail.com

Andrew and Ethan, father and son, have been canoe, kayak, and paddleboard camping all their lives. Andrew began his outdoor adventures in the Boundary Waters at age 5 and Ethan at age 3. Andrew and Ethan are happiest when exploring the Boundary Waters and surrounding themselves in nature. Both have been involved in Boy Scouts: Andrew was a Scoutmaster and Ethan earned the honor of Eagle Scout. In 2016 they crossed 200 miles and 45 portages through the Boundary Waters using the Border Route on paddle boards. In the summer of 2019, they plan to paddleboard from Stevens Point, WI to the Mississippi on the Wisconsin River.


bookmark

Extended camping trips (1 week or longer) using a canoe, kayak, or paddleboard can be intimidating to plan for. Where do you start with the planning process? Andrew and Ethan have been tripping with diverse groups of family, friends, and youth groups for a combined total of 60 years. With concise steps, they can help you get started in a way that takes the stress out of planning and gets you out enjoying the less-explored areas of the great outdoors. They will discuss when to start on a group size confirmation, planning your menu, gear lists, getting trip permits, and using off-site resources. They'll also touch on why they do a quick practice shakedown, and include the small details that will make your trip successful.
bookmark