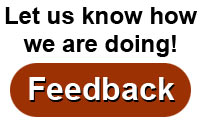 Where
:
Alliant Energy Center
1919 Alliant Energy Way
Madison, Wisconsin
Show Hours
:
Friday 4:00 PM to 9:00 PM
Saturday 9:00 AM to 6:00 PM
Sunday 10:00 AM to 5:00 PM
Ticket Prices
:
$15.00 for a day pass
$25.00 for a weekend pass.
Note: Ages 17 and under: free.
Tickets may be purchased through Feb 28, 2019 at www.rutabaga.com or at Rutabaga.
At Canoecopia, tickets can be purchased with cash or check only.
Parking
:
$7.00 per car per day
Weekend pass: $19.50

Request a Show Guide
Visit Rutabaga.com

www.EvergladesAreaTours.com
charles.evergladesareatours@gmail.com


Capt. Charles Wright is a professional fishing guide, an outdoor writer, an engineer, a pilot and a naturalist interpretive eco tour guide. He grew up in South Florida and the Keys, and has personally enjoyed Everglades National Park since 1972. Schooled as an Environmental Engineer, an FAA Certified Flight Instructor, a Florida Master Naturalist and a US Coast Guard Captain, he left his environmental consulting business and moved to Everglades City after hurricane Andrew. He has been guiding professionally in Everglades National Park since 1997 and is the owner of Everglades Area Tours. He has served on the Board of Directors of the Everglades Chamber of Commerce, the Friends of Fakahatchee Strand, the Society for Ethical Ecotourism, the Florida Professional Paddlesports Association and on the Florida Outdoor Writers Association.

Originally a fishing guide using poling skiffs and center-console boats, his charters always had an educational component. It was not long before he began to use the stealth and accessibility of the kayak in the early 2000's to get his clients to parts of the fishery that no others could access. The development of dedicated kayak transport boats and the desire and educate his guests about the Everglades, steered him to conducting educational-based tours in the kayaks and eventually to create Everglades Area Tours.

Charles and Everglades Area Tours are "dedicated to the experiential eco-education of students, families and travelers, whether they are from Florida, the Americas or the World. It is only through education that we can help save what is left of the Everglades, while there is time"


The #1 wintertime fishing destination in North America is just 40 minutes from Naples and Marco Island in the Everglades. Kayaks offer access to fishing areas that few other anglers can experience. With both fresh and saltwater, the Everglades mean diversity and opportunities: Large-Mouth Bass, Peacock Bass, Panfish, and Exotics, such as Tilapia, Oscars and Midas Cichlids, as well as, Tarpon, Snook, Redfish, Speckled Trout, Flounder, and Mackerel. Whether a DIY day trip, or a guided, outfitted three-day kayak/fishing/camping trip, the Everglades can be an experience of a lifetime.

Florida's Everglades National Park is North America's premier wintertime paddling destination. With water and air temperatures in the 70's, spectacular wildlife, and two million acres of protected wilderness, it is the "Paddler's Paradise." You can: paddle miles of mangrove forest canopy tunnels; canoe to a remote, uninhabited beach for lunch; go shelling or exploring; paddle from one side of the Park to the other. Take your family, gear, and kayaks on a transport boat deep into the wilderness to camp, paddle, fish, bird, beach, photograph, or just relax.