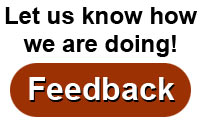 Where
:
Alliant Energy Center
1919 Alliant Energy Way
Madison, Wisconsin
Show Hours
:
Friday 4:00 PM to 9:00 PM
Saturday 9:00 AM to 6:00 PM
Sunday 10:00 AM to 5:00 PM
Ticket Prices
:
$15.00 for a day pass
$25.00 for a weekend pass.
Note: Ages 17 and under: free.
Tickets may be purchased through Feb 28, 2019 at www.rutabaga.com or at Rutabaga.
At Canoecopia, tickets can be purchased with cash or check only.
Parking
:
$7.00 per car per day
Weekend pass: $19.50

Request a Show Guide
Visit Rutabaga.com

kmesmer@centurytel.net

rrolley@centurytel.net

For thirty-three years Karen Mesmer was a teacher and inspired middle school kids to love science, both in northwest Alaska and Baraboo, Wisconsin. Since retirement she works with teachers and school districts as a science education consultant. She started paddling a canoe when she was a kid and for the past twenty years has paddled rec boats on small rivers and sea kayaks on bigger water.

Robert Rolley recently retired after 34 years as a wildlife biologist. Retirement allows him to devote more time to photography, paddling, birding, and traveling. When Karen and Robert got married, their biggest problem was figuring out what to do with their 7 boats. Their solution was to build a boat house.


bookmark

Join Karen and Robert on their six-year quest to paddle from the Sibley Peninsula to Agawa Bay as well as the Slate Islands and Michipicoten Island. Being older, they knew that they weren't going to accomplish their goal in one year, so they decided to paddle a week or so each summer. From long, sandy beaches to rocky shorelines, they visited lighthouses, viewed caribou close-up and paddled areas where few paddlers visit. Come hear why the real North Shore is one of their favorite places to paddle.
bookmark