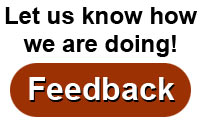 Where
:
Alliant Energy Center
1919 Alliant Energy Way
Madison, Wisconsin
Show Hours
:
Friday 4:00 PM to 9:00 PM
Saturday 9:00 AM to 6:00 PM
Sunday 10:00 AM to 5:00 PM
Ticket Prices
:
$15.00 for a day pass
$25.00 for a weekend pass.
Note: Ages 17 and under: free.
Tickets may be purchased through Feb 28, 2019 at www.rutabaga.com or at Rutabaga.
At Canoecopia, tickets can be purchased with cash or check only.
Parking
:
$7.00 per car per day
Weekend pass: $19.50

Request a Show Guide
Visit Rutabaga.com

elycanoetrips.com
info@elycanoetrips.com


Ginny Nelson, manager and co-owner of Spirit of the Wilderness Outfitter & Outdoor Store, Ely MN has been traveling the BWCA for 28 years. Each season she outfits and sends numerous groups, solo travelers and families on Boundary Waters adventures. Her active life style includes managing an outfitting staff, purchasing products for retail store (she knows her products!), and raising 2 young daughters. Ginny enjoys fishing, camping and hiking with her family. She brings a fresh look at camping and canoeing gear, an in-depth knowledge of travel routes and more.


bookmark

Is the BWCA calling you to travel it for the first time or as a seasoned traveler? Ginny Nelson, an Ely area outfitter, will guide you through the planning process with tips and techniques for a successful canoe trip. Learn the top things you need to know for a successful canoe trip. When is the best time to travel the BWCA? Do you need a permit? What route to take? What gear does your group need to bring? What not to bring! And much more.
bookmark