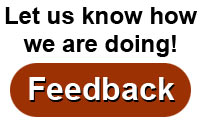 Where
:
Alliant Energy Center
1919 Alliant Energy Way
Madison, Wisconsin
Show Hours
:
Friday 4:00 PM to 9:00 PM
Saturday 9:00 AM to 6:00 PM
Sunday 10:00 AM to 5:00 PM
Ticket Prices
:
$15.00 for a day pass
$25.00 for a weekend pass.
Note: Ages 17 and under: free.
Tickets may be purchased through Feb 28, 2019 at www.rutabaga.com or at Rutabaga.
At Canoecopia, tickets can be purchased with cash or check only.
Parking
:
$7.00 per car per day
Weekend pass: $19.50

Request a Show Guide
Visit Rutabaga.com

seakayak65@gmail.com


Erik is a meteorologist for a TV station in Iowa. Dealing with either severe weather in the warm months, or brutal cold in the winter months, he's become an advocate for being prepared and staying safe. As a kayaker, Erik has earned the American Canoe Association Level 2 instructor certification. Beyond teaching proper technique he insists on spending time dwelling within his students a sense of what to expect from the environment and the paddling task itself. This, he believes, will not only allow them the most enjoyment out of any trip today, but also give them a solid foundation on which to plan and enjoy more advanced trips in the future.


bookmark

So, you've researched kayaks, paddles, PFDs & transport options. You've spent hundreds, maybe thousands of dollars to get the right equipment. But, are you really ready to get on the water? Erik, an experienced and certified instructor, can take you through mistakes and oversights every new kayaker can make that may lead to trouble. From an honest assessment of your skill and experience, to proper equipment and the environments you'll encounter, he will introduce you to things you need to be aware of so your first trip isn't your last!
bookmark