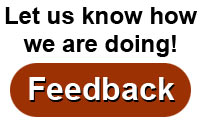 Where
:
Alliant Energy Center
1919 Alliant Energy Way
Madison, Wisconsin
Show Hours
:
Friday 4:00 PM to 9:00 PM
Saturday 9:00 AM to 6:00 PM
Sunday 10:00 AM to 5:00 PM
Ticket Prices
:
$15.00 for a day pass
$25.00 for a weekend pass.
Note: Ages 17 and under: free.
Tickets may be purchased through Feb 28, 2019 at www.rutabaga.com or at Rutabaga.
At Canoecopia, tickets can be purchased with cash or check only.
Parking
:
$7.00 per car per day
Weekend pass: $19.50

Request a Show Guide
Visit Rutabaga.com

www.paddleforapurpose.net
bgeiger1@gmail.com

www.paddleforapurpose.net
ggeiger2@gmail.com

Barb Geiger grew up around boats, sailing, pedaling and paddling on the waters of Green Bay. Barb and her husband Gene, himself a sailor, began tandem kayaking when they finished building an Osprey Double kit by Pygmy Boats. Barb and Gene love adventure and spending time outdoors - bicycling, camping, and kayaking. Paddle for a Purpose, Barb's memoir of their five-month kayak service adventure from the Mississippi Headwaters to the Gulf of Mexico, was published by eLectio Publishing in April of 2018.


bookmark

Barb and Gene Geiger made over 140 dehydrated vacuum-sealed meals for their five-month kayak service trip on the Mississippi River and Tenn-Tom Waterway. Hear about their adventures in the tandem kayak they built themselves and learn to make your own lightweight, healthy meals for your next paddle touring adventure - whether a few days or several months. Learn tips and strategies for food dehydrating, making and packaging one-pot meals, sending food boxes to locations along your route, and making and using a pot cozy to conserve cooking fuel.
bookmark