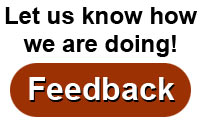 Where
:
Alliant Energy Center
1919 Alliant Energy Way
Madison, Wisconsin
Show Hours
:
Friday 4:00 PM to 9:00 PM
Saturday 9:00 AM to 6:00 PM
Sunday 10:00 AM to 5:00 PM
Ticket Prices
:
$15.00 for a day pass
$25.00 for a weekend pass.
Note: Ages 17 and under: free.
Tickets may be purchased through Feb 28, 2019 at www.rutabaga.com or at Rutabaga.
At Canoecopia, tickets can be purchased with cash or check only.
Parking
:
$7.00 per car per day
Weekend pass: $19.50

Request a Show Guide
Visit Rutabaga.com

6northof60.org
freshleym@gmail.com

6northof60.org
lindsay.wiebold@gmail.com

Meredith Freshley has spent over 365 days sleeping in the woods. Her experience started with backpacking trips in middle school, and in high school spending every summer at Camp Ogichi Ogichi Daa Kwe paddling the Canadian rivers. Her love for the outdoors and for Camp Ogichi has come from her personal experience of the camp's mission statement: the empowering of women through wilderness tripping and lifelong community.

Growing up in the mountains, Emily Spanger has been blessed by the outdoors her entire life. Through numerous hiking, camping, skiing, and fishing trips throughout her youth, Emily has developed a strong respect for the outdoors and continually seeks to spend time connecting with nature. Her first experience canoeing in the North Woods was when she was 16 where she thoroughly enjoyed experiencing the outdoors in a different way, and seeing a new form of beauty in the calm surface of the lake, disturbed only by the stroke of a paddle. These experiences through Camp Ogichi have deepened Emily's love and respect for the wilderness and pushed her to complete a 60 day trip to the Arctic Ocean.


bookmark

In the summer of 2017, six women (Meredith, Maddie, Lindsay, Marissa, Sammi, and Emily) paddled for 62 days, over 1,200 kilometers, from the Mackenzie Mountains in Canada's Northwest Territories to the Arctic Ocean via the Keele River, Great Bear Lake, and the Coppermine River. They paddled with purpose: an expedition not only for themselves, but designed to tangibly empower and inspire girls, helping them see that women are truly capable of anything. Their presentation will include photos, videos, and inspiring stories about exploring the wilderness with gratitude and purpose.
bookmark