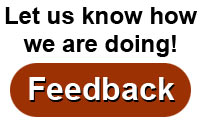 Where
:
Alliant Energy Center
1919 Alliant Energy Way
Madison, Wisconsin
Show Hours
:
Friday 4:00 PM to 9:00 PM
Saturday 9:00 AM to 6:00 PM
Sunday 10:00 AM to 5:00 PM
Ticket Prices
:
$15.00 for a day pass
$25.00 for a weekend pass.
Note: Ages 17 and under: free.
Tickets may be purchased through Feb 28, 2019 at www.rutabaga.com or at Rutabaga.
At Canoecopia, tickets can be purchased with cash or check only.
Parking
:
$7.00 per car per day
Weekend pass: $19.50

Request a Show Guide
Visit Rutabaga.com

vernfish@aol.com


Vern Fish is the former Executive Director of the Black Hawk County Conservation Board in Waterloo, Iowa. He has paddled all five Protected Water Areas in Iowa and has run wild rivers from the Mexican border to Hudson Bay and north to the Arctic Circle. He completed the Ontario Parks Northwest Wilderness Quest in 2018.

Vern currently serves on the board of directors of the Iowa Natural Heritage Foundation Board and the Friends of Wabakimi. He is also the president of the Black Hawk Creek Water & Soil Coalition and the co-chair of the Cedar River Watershed Coalition.


bookmark

Shielded by rapids, rock walls, and waterfalls the Ottertooth Canyon is a remote jewel hidden on the southern border of the Wabakimi Wilderness Complex. In 1784 Edward Umfreville explored this region trying to find a northern canoe route from Lake Superior to Winnipeg. Rediscover this forgotten route and lower your canoe into an isolated canyon to find seldom-seen pictographs, waterfalls, and disappearing streams.
bookmark