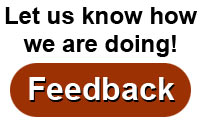 Where
:
Alliant Energy Center
1919 Alliant Energy Way
Madison, Wisconsin
Show Hours
:
Friday 4:00 PM to 9:00 PM
Saturday 9:00 AM to 6:00 PM
Sunday 10:00 AM to 5:00 PM
Ticket Prices
:
$15.00 for a day pass
$25.00 for a weekend pass.
Note: Ages 17 and under: free.
Tickets may be purchased through Feb 28, 2019 at www.rutabaga.com or at Rutabaga.
At Canoecopia, tickets can be purchased with cash or check only.
Parking
:
$7.00 per car per day
Weekend pass: $19.50

Request a Show Guide
Visit Rutabaga.com

jonringdahl@gmail.com


Jonathan brings passion and energy to everything he does. Paddling became one of those passions six years ago. He has learned from some of the best kayak instructors that can be found anywhere. He loves sharing that knowledge with others in fun, interactive ways. A quick wit and healthy sense of humor keep things interesting. Jonathan is a kayak instructor who resides in La Crosse, Wisconsin. When he is not out exploring, Jonathan is working with kids with autism. His passion for paddling is only exceeded by his passion for kids with special needs.


bookmark

Leave No Trace is a growing practice that can improve our lives and spaces. We will paddle through what it is and its guidelines. We will then look at how, at its core, it can improve our spaces and lives. We will explore its historical connections to Aldo Leopold's land ethic. This seminar will engage the audience and pull you in. This is for all who want to learn while having fun!
bookmark