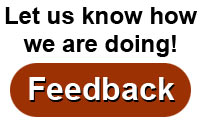 Where
:
Alliant Energy Center
1919 Alliant Energy Way
Madison, Wisconsin
Show Hours
:
Friday 4:00 PM to 9:00 PM
Saturday 9:00 AM to 6:00 PM
Sunday 10:00 AM to 5:00 PM
Ticket Prices
:
$15.00 for a day pass
$25.00 for a weekend pass.
Note: Ages 17 and under: free.
Tickets may be purchased through Feb 28, 2019 at www.rutabaga.com or at Rutabaga.
At Canoecopia, tickets can be purchased with cash or check only.
Parking
:
$7.00 per car per day
Weekend pass: $19.50

Request a Show Guide
Visit Rutabaga.com

daves@miliserv.net

Gasperd1@aol.com

Dave Shapiro has been paddling and wilderness camping for over 40 years. He has kayaked, canoed and backpacked all over North America. For the last 10 years Dave has led groups of Boy Scouts on wilderness adventures in the US and Canada. Dave currently teaches canoeing and kayaking to children and adults at River Bend Nature Center in Racine, Wisconsin.

Born and raised in Wisconsin, Don "Knots" Gasper, call sign Bald Eagle, has always been an avid outdoor enthusiast, fostered by his lifelong commitment to the Boy Scouts of America. Over the years, his passion for both have taken him on adventures to wilderness areas all over the world. He is an Eagle Scout and long-time Scoutmaster; proficient in boy scouting adventures and skills including knots and their applications in wilderness and water sport adventures.


bookmark


Dave and Don are back with their popular Knot Clinic. Drop in and ask a question, learn a new knot, or just admire the knot board. If you learn something new, stick around and show it to the next person. After all, sharing knowledge is what the paddling community is all about.
bookmark