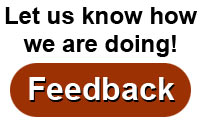 Where
:
Alliant Energy Center
1919 Alliant Energy Way
Madison, Wisconsin
Show Hours
:
Friday 4:00 PM to 9:00 PM
Saturday 9:00 AM to 6:00 PM
Sunday 10:00 AM to 5:00 PM
Ticket Prices
:
$15.00 for a day pass
$25.00 for a weekend pass.
Note: Ages 17 and under: free.
Tickets may be purchased through Feb 28, 2019 at www.rutabaga.com or at Rutabaga.
At Canoecopia, tickets can be purchased with cash or check only.
Parking
:
$7.00 per car per day
Weekend pass: $19.50

Request a Show Guide
Visit Rutabaga.com



Martha grew up surrounded by her Dad's vintage photographs from his circa 1900 Northwoods canoe trips. Not surprisingly, woods and water have always spoken to her. After she retired from the demands of her profession in mental health, Martha turned to writing. She first published "The Floating Boathouses on the Upper Mississippi River: their history, their stories".

Martha then decided to pursue writing a more personal work, a book about her father's historic canoe journals. "Border Country, the Northwoods Canoe Journals of Howard Greene, 1906-1916", was published by the University of Minnesota Press late in 2017. Since publication, Martha has been touring canoe country doing book events, meeting people who have their own stories of circa 1900's canoeing, and visiting the places that her Dad canoed more than a hundred years ago.

Martha has homes on the Wisconsin River and in Madison. Often found on the water, she enjoys local canoeing and kayak trips, as well as occasional trips up North on wilderness lakes and on Lake Superior.


bookmark

"Canoeing with Dad and the Gang circa 1900" presents original diaries and photographs of canoe journeys from an era before recreational canoeing, before Sig Olson and Cal Rutstrum plied northern lakes, and before canoe maps and guides existed. Come travel with Dad and "the Gang" to experience the Northwoods they paddled, in an era when Native Americans still lived where they wished and when fishermen, loggers, and miners outnumbered canoeists. It was a time when a man's outfit consisted of wool, canvas, and leather, and when his supplies included a hundred pound bag of flour, dried fruits, and tinned sardines. Paddle along with Dad to experience the lakes he enjoyed long ago.
bookmark