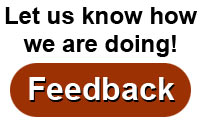 Where
:
Alliant Energy Center
1919 Alliant Energy Way
Madison, Wisconsin
Show Hours
:
Friday 4:00 PM to 9:00 PM
Saturday 9:00 AM to 6:00 PM
Sunday 10:00 AM to 5:00 PM
Ticket Prices
:
$15.00 for a day pass
$25.00 for a weekend pass.
Note: Ages 17 and under: free.
Tickets may be purchased through Feb 28, 2019 at www.rutabaga.com or at Rutabaga.
At Canoecopia, tickets can be purchased with cash or check only.
Parking
:
$7.00 per car per day
Weekend pass: $19.50

Request a Show Guide
Visit Rutabaga.com

www.BullMoosePatrol.com
bullmoosepatrol@gmail.com


Scott is a Registered Maine Guide, an Eagle Scout, and a Minnesota Master Naturalist who has pursued a lifetime of wilderness adventure. A passionate wilderness canoeist, Scott has ventured beyond his upper Great Lakes home region to run Maine's fast rivers and learn the lost art of canoe poling. Scott blogs about his adventures at www.BullMoosePatrol.com.


Scott Oeth is a Registered Maine Guide and avid canoe poler. Learn why he loves teaching this lost art: having the ability to stop in the middle of whitewater, pole up and down rapids, explore rivers without the need for a shuttle, travel along dried up creeks that would leave a paddler cursing, and being able to stretch your legs and back during a long day in the boat! After hearing Scott, you will want to add poling to your bag of paddling skills.

Scott has spent the past few years paddling and poling up and down Maine's wild rivers, and learning from some of the best of the legendary Maine guides. Come hear about the ruggedly beautiful woods and waters of the Pine Tree State, as well as Maine's unique traditions and culture of outdoor recreation.