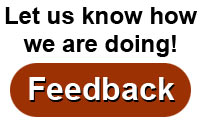 Where
:
Alliant Energy Center
1919 Alliant Energy Way
Madison, Wisconsin
Show Hours
:
Friday 4:00 PM to 9:00 PM
Saturday 9:00 AM to 6:00 PM
Sunday 10:00 AM to 5:00 PM
Ticket Prices
:
$15.00 for a day pass
$25.00 for a weekend pass.
Note: Ages 17 and under: free.
Tickets may be purchased through Feb 28, 2019 at www.rutabaga.com or at Rutabaga.
At Canoecopia, tickets can be purchased with cash or check only.
Parking
:
$7.00 per car per day
Weekend pass: $19.50

Request a Show Guide
Visit Rutabaga.com

steven.fritz54@yahoo.com


This 63 year old has been an outdoors guy all his life; hiking, backpacking, canoeing, survival camping and winter camping, primarily in Wisconsin, the UP of Michigan and the BWCA. He is also a military veteran with 26 years of service and two tours in Iraq where he learned leadership, planning, preparation and team building as well as how to endure adverse conditions and deal with prolonged stress, all of which are relevant to enduring a life challenging or life compromising situation.


bookmark

At any given time on our wilderness adventures, we are a flipped canoe, severe weather, or an illness or injury away from our adventure turning into a life-challenging or even a life-compromising situation; one where high stress, anxiety, and uncertainty cloud the decision-making process. This presentation is offered to provide guidance to help you succeed should you find yourself in one of these situations.
bookmark