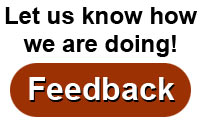 Where
:
Alliant Energy Center
1919 Alliant Energy Way
Madison, Wisconsin
Show Hours
:
Friday 4:00 PM to 9:00 PM
Saturday 9:00 AM to 6:00 PM
Sunday 10:00 AM to 5:00 PM
Ticket Prices
:
$15.00 for a day pass
$25.00 for a weekend pass.
Note: Ages 17 and under: free.
Tickets may be purchased through Feb 28, 2019 at www.rutabaga.com or at Rutabaga.
At Canoecopia, tickets can be purchased with cash or check only.
Parking
:
$7.00 per car per day
Weekend pass: $19.50

Request a Show Guide
Visit Rutabaga.com

rivernatures@gmail.com


Travis Williams has led Willamette Riverkeeper for 18 years as Riverkeeper & ED. In that time he has paddled and gained significant expertise on not only the Willamette, but other Western Rivers as well - especially the John Day. He is author of the Willamette River Water Trail guides, as well as the Willamette River Field Guide. His work on establishing the Willamette River Water Trail in 2005 helped open the door to a great many more paddlers taking some time on the water.


bookmark

There are a lot of great places to canoe or kayak in the world, and Oregon has a few of them. This presentation will provide vivid imagery of the Willamette River centered in Western Oregon, as it weaves through a large valley replete with wineries, cities, farmland, and many rustic paddle-in campsites that stretch for over 170 miles. Travis will also share another view of what the region offers with the John Day River. The John Day stretches over 250 miles, with a large segment designed as Wild and Scenic. Its deep basalt canyons provide amazing scenery, abundant wildlife, and an ideal setting for a multi-day canoe trip.
bookmark