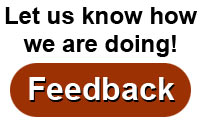 Where
:
Alliant Energy Center
1919 Alliant Energy Way
Madison, Wisconsin
Show Hours
:
Friday 4:00 PM to 9:00 PM
Saturday 9:00 AM to 6:00 PM
Sunday 10:00 AM to 5:00 PM
Ticket Prices
:
$15.00 for a day pass
$25.00 for a weekend pass.
Note: Ages 17 and under: free.
Tickets may be purchased through Feb 28, 2019 at www.rutabaga.com or at Rutabaga.
At Canoecopia, tickets can be purchased with cash or check only.
Parking
:
$7.00 per car per day
Weekend pass: $19.50

Request a Show Guide
Visit Rutabaga.com

PaddleSafely.com
sherri@sherrikayaks.com

sherrikayaks.com

Sherri Mertz is an ACA-certified instructor in sea kayaking, river kayaking, SUP, and canoeing. She has been paddling for 30 years and teaching since the mid 90's. Sherri spent 9 years working as paddlesports department manager for a specialty outdoor store and now runs her own business teaching kids and adults how to paddle while maintaining a fleet of over 100 boats and boards.

In 2016 following a tragic kayaking fatality, Sherri and three other ACA Coastal Kayak Instructors founded Paddle Safely, an initiative to help promote safe paddling on the Great Lakes. You can find more about this initiative on the website, PaddleSafely.com and on the PaddleSafely.com Facebook page.


bookmark

It's always best to choose a kayak by test paddling it in the conditions in which you plan to use it, but that's not always possible. What can you realistically learn about a kayak when looking at it in the store? From fit to function, there is actually quite a bit that you can infer about a boat before deciding to put it on your short list for test paddling. Sherri Mertz will share a wealth of personal experience from her years of paddling, teaching, buying, and selling kayaks.
bookmark