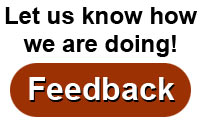 Where
:
Alliant Energy Center
1919 Alliant Energy Way
Madison, Wisconsin
Show Hours
:
Friday 4:00 PM to 9:00 PM
Saturday 9:00 AM to 6:00 PM
Sunday 10:00 AM to 5:00 PM
Ticket Prices
:
$15.00 for a day pass
$25.00 for a weekend pass.
Note: Ages 17 and under: free.
Tickets may be purchased through Feb 28, 2019 at www.rutabaga.com or at Rutabaga.
At Canoecopia, tickets can be purchased with cash or check only.
Parking
:
$7.00 per car per day
Weekend pass: $19.50

Request a Show Guide
Visit Rutabaga.com

wvoight@hotmail.com


Bill is a former professional fine art photographer and sometime writer. Previously, he held numerous roles in both the industry and non-profit sectors. Currently, his interests and efforts are focused on wilderness canoeing, cross country skiing, old automobiles and assisting his daughter operate her brewery. As one of a core group that has been paddling wilderness rivers since 1978, their plan is to continue doing so. He splits his time between Hayward, WI and Los Altos, CA.


bookmark

The Little Missouri flows through both the north and south units of North Dakota's Theodore Roosevelt National Park. Spring water levels make paddling the Little Missouri, a unique canoe-camping trip, possible. In May 2018, four usual paddling suspects canoed the full 116 miles, through both park units and territory in-between. Only 560 miles from Minneapolis, the group found remote scenic country, comfortable campsites, and saw essentially no one. This presentation covers the beauty, challenges, and logistics of paddling (and sometimes slogging) the Little Missouri.
bookmark