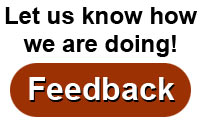 Where
:
Alliant Energy Center
1919 Alliant Energy Way
Madison, Wisconsin
Show Hours
:
Friday 4:00 PM to 9:00 PM
Saturday 9:00 AM to 6:00 PM
Sunday 10:00 AM to 5:00 PM
Ticket Prices
:
$15.00 for a day pass
$25.00 for a weekend pass.
Note: Ages 17 and under: free.
Tickets may be purchased through Feb 28, 2019 at www.rutabaga.com or at Rutabaga.
At Canoecopia, tickets can be purchased with cash or check only.
Parking
:
$7.00 per car per day
Weekend pass: $19.50

Request a Show Guide
Visit Rutabaga.com

www.marty-koch.pixels.com
ozarkpaddler@netzero.net


Marty is retired park ranger and recreation supervisor from St. Louis, MO. Over the years he has organized and led hundreds of groups in his home base of the Ozarks and the north-woods of Minnesota and Ontario Canada. He now travels extensively photographing the wilds of North America and is in demand as a presenter at outdoor shows throughout the US.


The paddling sports are safe if you know what you are doing. This class will explain the basics of paddling safety for the casual paddler. Learn about sweepers and strainers, PFDs, flooding, trip planning, river ratings, and much more. This seminar is a must for the novice and occasional paddlers.

Your mission, should you accept it, is to determine fact from fiction at this hilarious recollection of outdoor misadventures as remembered by a veteran park ranger. Paddling mishaps, colorful characters, frightening close calls, and much more. It is your task to determine which is real and which are fabrications. Take a break from the serious paddling seminars for 45 minutes of high comedy and belly laughs.

Ever wonder why your outdoor pictures are just so-so while the pros' photos are so beautiful? With just ten easy steps you can vastly improve your outdoor shots. A professional nature photographer will show you how to use the elements of composition to create your own masterpieces.