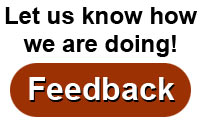 Where
:
Alliant Energy Center
1919 Alliant Energy Way
Madison, Wisconsin
Show Hours
:
Friday 4:00 PM to 9:00 PM
Saturday 9:00 AM to 6:00 PM
Sunday 10:00 AM to 5:00 PM
Ticket Prices
:
$15.00 for a day pass
$25.00 for a weekend pass.
Note: Ages 17 and under: free.
Tickets may be purchased through Feb 28, 2019 at www.rutabaga.com or at Rutabaga.
At Canoecopia, tickets can be purchased with cash or check only.
Parking
:
$7.00 per car per day
Weekend pass: $19.50

Request a Show Guide
Visit Rutabaga.com

www.chicagoadventuretherapy.org
andrea@chicagoadventuretherapy.org

coats.tiara123@gmail.com

As a child, whenever Andrea's family went anywhere even slightly close to water, her mother would take a spare set of clothes - because Andrea would end up IN the water. The outdoors had a huge impact on her, impacting who she is as a human being. Partly because of this, in 2006, Andrea, by then a Licensed Clinical Social Worker, founded Chicago Adventure Therapy (CAT) and has been the director since. She has a broad range of clinical expertise and outdoor leadership experience. Andrea has been teaching paddlesports and leading adventure travel trips since 1998. In October of 2015 she earned her 5 Star Sea Leader Award, becoming the 7th American woman to hold the award. In August of 2016 she became the second American to earn the UKCC Level 3 Coach Award. She also holds a 3 Star in Open Canoe and in Whitewater Kayak. As a coach, Andrea believes that paddling and learning should be fun, challenging, accessible and engaging. She works to individualize her classes as much as possible in an attempt to provide every student with a challenge and an opportunity to learn in a way that is effective for them.

Tiara had been paddling since 2015. Her first experience was, in her own words, "terrible." She decided that she's "not a quitter," so she would give it 6 months to see if she liked it. She's been hooked since, and in 2016 became the youngest paddlesport coach in the country. In the summer of 2017, she worked as Chicago Adventure Therapy's first Youth Intern.


Andrea's passion is re-invigorating the paddling community through meaningful youth involvement. At Chicago Adventure Therapy, they believe the only way to authentically welcome young people into the paddling community is to develop them as leaders in the sport. Come hear young paddlers' often humorous stories of embracing paddlesport while patiently translating current culture to "more mature" paddlers. They've been working at this for several years and we have some interesting insights to share. Join them for a youth-led discussion about youth leadership in paddlesports.

Working with young paddlers at Chicago Adventure Therapy has forced them to have uncomfortable-and illuminating!-discussions about race in paddlesports. They've also had to talk about gender, nationality, sexual orientation, class, and the variety of -isms associated with each. It's been challenging (in a good way!) because they have an incredibly diverse paddling community. Andrea and the CAT youth will share some of their experiences creating this community, along with some of the challenges they've had. You'll have plenty of time for questions and discussion.

Do you struggle to re-enter a sea kayak? This pool presentation is for you! This isn't a demonstration of a picture perfect T-rescue or the latest self-rescue technique. Andrea & Co. will walk you through some guidelines to help you problem solve when your rescue just isnít quite working. Built from real life experience and frustration, they'll share some solutions they've found to help you figure out how to get yourself or your paddling partner back in the boat so you can safely explore more places.