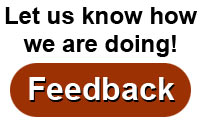 Where
:
Alliant Energy Center
1919 Alliant Energy Way
Madison, Wisconsin
Show Hours
:
Friday 4:00 PM to 9:00 PM
Saturday 9:00 AM to 6:00 PM
Sunday 10:00 AM to 5:00 PM
Ticket Prices
:
$15.00 for a day pass
$25.00 for a weekend pass.
Note: Ages 17 and under: free.
Tickets may be purchased through Feb 28, 2019 at www.rutabaga.com or at Rutabaga.
At Canoecopia, tickets can be purchased with cash or check only.
Parking
:
$7.00 per car per day
Weekend pass: $19.50

Request a Show Guide
Visit Rutabaga.com

theoutdoorkind.com


John Van Barriger is an award-winning writer/photographer and former teacher. A lifelong outdoors enthusiast, the Wisconsin resident considers himself outrageously lucky to have hiked, camped, backpacked, biked, motorcycled, paddled or gone scuba diving on five continents. He is president of The Outdoor Kind, LLC, a company founded to raise funds for wilderness first responders and conduct outdoor safety-education outreach.


bookmark

In the summer of 2018, five canoeists and kayakers from three countries set out on an ambitious trip to paddle the Yukon River from source-to-sea, all while raising funds for rural and wilderness first responders. The team encountered numerous challenges, from harsh weather and hypothermia to health concerns and family emergencies. But these challenges were offset by incredible scenery, abundant wildlife, northern hospitality, and incredible paddling. Learn more about this unique expedition, its charitable efforts, and why they'll return to Alaska in 2019 to continue their journey.
bookmark