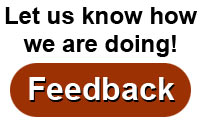 Where
:
Alliant Energy Center
1919 Alliant Energy Way
Madison, Wisconsin
Show Hours
:
Friday 4:00 PM to 9:00 PM
Saturday 9:00 AM to 6:00 PM
Sunday 10:00 AM to 5:00 PM
Ticket Prices
:
$15.00 for a day pass
$25.00 for a weekend pass.
Note: Ages 17 and under: free.
Tickets may be purchased through Feb 28, 2019 at www.rutabaga.com or at Rutabaga.
At Canoecopia, tickets can be purchased with cash or check only.
Parking
:
$7.00 per car per day
Weekend pass: $19.50

Request a Show Guide
Visit Rutabaga.com

paddler890@gmail.com


Chris started his paddling journey with canoe tripping in Wisconsin's north woods at Camp Manito-wish. His longest trek was with the outpost program: a 50 day Expeditionary Canuck. A Milwaukee resident, he paddles Lake Michigan regularly. If not sea kayaking, he can be found on the water: whitewater kayaking, Qajaq (traditional) kayaking, or solo canoeing. He is an ACA Coastal Kayak instructor who has taught at DCSKS and GLSKS. As a former FF/EMT-I, he has over 15 years of prehospital critical care experience. Teaching has been a main emphasis throughout his life; as a Fire Dept. training officer and currently as a Clinical Research Associate, running clinical trials. He currently volunteers with the Urban Ecology Center in Milwaukee and with Chicago Adventure Therapy.

Jeff has been paddling for over 20 years and has been an instructor since 2013. He is an ACA L4 Coastal Kayak instructor coaching at Door County Sea Kayak Symposium, Great Lakes Sea Kayak Symposium and this September will be coaching at The Bay of Fundy Sea Kayak Symposium. Jeff is also a residency trained and board certified Emergency Medicine physician working in the Milwaukee area.




bookmark

Do you want to be better prepared to assist fellow paddlers? Then this presentation is for you! Chris and Jeff will outline the process of how to make a medical assessment and simplify medical decision making. They will discuss how to use these tools to help a sick or injured paddler, and will include group exercises where participants will practice making assessments and determine the plan of action. Is this the same as a 2-day Wilderness First Aid course? Of course not. But it will start you thinking that way.
bookmark