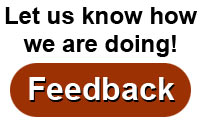 Where
:
Alliant Energy Center
1919 Alliant Energy Way
Madison, Wisconsin
Show Hours
:
Friday 4:00 PM to 9:00 PM
Saturday 9:00 AM to 6:00 PM
Sunday 10:00 AM to 5:00 PM
Ticket Prices
:
$15.00 for a day pass
$25.00 for a weekend pass.
Note: Ages 17 and under: free.
Tickets may be purchased through Feb 28, 2019 at www.rutabaga.com or at Rutabaga.
At Canoecopia, tickets can be purchased with cash or check only.
Parking
:
$7.00 per car per day
Weekend pass: $19.50

Request a Show Guide
Visit Rutabaga.com

daddaughterexplore.com
scott@nogginllc.com

sunflowerdreamer16@gmail.com

Scott was pursuing a degree in Forestry until he got a D in Forestry class and decided Journalism was more to his liking, though his love of the outdoors never waned. He's been paddling Quetico since high school and introduced his daughter, Emilie, to the Great Outdoors at age 3. His wife's preference for wilderness lake outpost cabins led to cherished dad-daughter camping trips. While the trips are tremendously fun and ideal for dad-daughter bonding, they are also part of the legacy Scott continues to build.


bookmark

What can a dad and daughter teach each other during a wilderness camping trip? The real question is what can the wilderness teach them both? From solitude and starry nights to tough portages and bugs, the wilderness offers lessons and opportunities. It's a place where teamwork isn't questioned. Important conversations occur organically. And dad-daughter relationships flourish. Hear from a dad and daughter who've been exploring Canadian parks together since she was three years old. Get tips, and some social science, for convincing your daughter that wilderness camping is cool.
bookmark