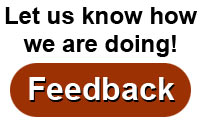 Where
:
Alliant Energy Center
1919 Alliant Energy Way
Madison, Wisconsin
Show Hours
:
Friday 4:00 PM to 9:00 PM
Saturday 9:00 AM to 6:00 PM
Sunday 10:00 AM to 5:00 PM
Ticket Prices
:
$15.00 for a day pass
$25.00 for a weekend pass.
Note: Ages 17 and under: free.
Tickets may be purchased through Feb 28, 2019 at www.rutabaga.com or at Rutabaga.
At Canoecopia, tickets can be purchased with cash or check only.
Parking
:
$7.00 per car per day
Weekend pass: $19.50

Request a Show Guide
Visit Rutabaga.com

dakolodjis@gmail.com


Doris Kolodji's first BWCAW canoe trip was in 1972. At a time when there weren't many girls in the canoe country, the Northern Lakes Girl Scouts showed Doris and hundreds of other girls how to paddle, portage, navigate, cook and sing their way through the wilderness. Doris guided canoe trips in the BWCAW for 13 summers and was instrumental in establishing a permanent base for the Girl Scout canoe trips outside of Ely, MN. Doris is a private guide for an Ely outfitter and continues to be involved as a trainer and a consultant for the Girl Scout canoe trips. Doris has trained hundreds of girls and women to be competent and confident in wilderness travel. She and Canoe Base guides bring a wealth of experience and their commitment to making the wilderness available to everyone.


bookmark

If you've always wanted to pick up a canoe and portage like the "big boys," then this energetic, hands-on workshop is for you. Don't let the idea of picking up and carrying your own canoe be a barrier! For decades Northern Lakes Girl Scout Canoe Base has been training women and girls to travel through the BWCAW and Quetico Park. They specialize in teaching novices to feel like pros regardless of size or experience. Learn tips and tricks for women and youth in the wilderness, and practice specific techniques to flip up and portage canoes.
bookmark