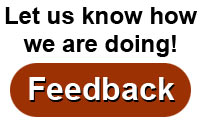 Where
:
Alliant Energy Center
1919 Alliant Energy Way
Madison, Wisconsin
Show Hours
:
Friday 4:00 PM to 9:00 PM
Saturday 9:00 AM to 6:00 PM
Sunday 10:00 AM to 5:00 PM
Ticket Prices
:
$15.00 for a day pass
$25.00 for a weekend pass.
Note: Ages 17 and under: free.
Tickets may be purchased through Feb 28, 2019 at www.rutabaga.com or at Rutabaga.
At Canoecopia, tickets can be purchased with cash or check only.
Parking
:
$7.00 per car per day
Weekend pass: $19.50

Request a Show Guide
Visit Rutabaga.com

citizensclimatelobby.org
sphackel@uwalumni.com

www.climategen.org
stegerw@gmail.com

Will Steger is a formidable voice calling for understanding and the preservation of the Arctic and the Earth. Best known for his legendary polar exploration, Steger has traveled tens of thousands of miles by dogsled and canoe sled, leading teams on some of the most significant polar expeditions in history. These include the first confirmed dogsled journey to the North Pole without resupply and the first dogsled traverse of Antarctica.

Will Steger has received worldwide recognition and numerous honors for his record-setting explorations and interactive educational initiatives. Steger joins Amelia Earhart, Robert Peary, Roald Amundsen and Jacques-Yves Cousteau in receiving the National Geographic Society's prestigious John Oliver La Gorce Medal for "accomplishments in geographic exploration, in the sciences, and for public service to advance international understanding" in 1995. In 2006 Steger joined Jacques-Yves Cousteau, Dr. Thor Heyerdahl and Neil Armstrong in receiving the Lindbergh Award. He was given this award for "numerous polar expeditions, deep understanding of the environment and efforts to raise awareness of current environmental threats, especially climate change."

Scott Hackel is an avid paddler, runner, camper, swimmer, and ice skater. In his day job he's also an energy engineer, working on climate change mitigation strategies in buildings. And he's always advocating for the outdoor environment and our future climate.

Check out this cool video about Will and canoe sledding!



bookmark

Climate change is a local issue with very direct impacts for those of us who love to get outside and paddle, hike, fish, hunt, and more. This session will use the latest science to explore how our outdoor pursuits may be changing along with our climate, especially in the areas most of us live and play. But all is not doom and gloom - we will share some actions that we all can take to maintain our recreational heritage.
bookmark