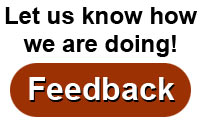 Where
:
Alliant Energy Center
1919 Alliant Energy Way
Madison, Wisconsin
Show Hours
:
Friday 4:00 PM to 9:00 PM
Saturday 9:00 AM to 6:00 PM
Sunday 10:00 AM to 5:00 PM
Ticket Prices
:
$15.00 for a day pass
$25.00 for a weekend pass.
Note: Ages 17 and under: free.
Tickets may be purchased through Feb 28, 2019 at www.rutabaga.com or at Rutabaga.
At Canoecopia, tickets can be purchased with cash or check only.
Parking
:
$7.00 per car per day
Weekend pass: $19.50

Request a Show Guide
Visit Rutabaga.com

www.PaddleSafely.com
seakayakerjb@gmail.com


John has been a paddler for nearly 60 years, starting in Boy Scouts and canoeing. In 1990 he had his first experience in sea kayaking and it was love at first dip of the blade. Over the years he has advanced to being an Instructor Trainer in coastal kayaking with the American Canoe Association, and holds certifications as a river canoe, and river kayak instructor. An equally important part of his life has been devoted to being an Emergency Medical Technician (EMT), where he is a field training officer. Over the years he has been a Wilderness EMT, taught wilderness first aid courses for Wilderness Medical Associates, and currently teaches CPR and First Aid for the American Heart Association. Since September of 2016, he has had numerous trips to South East Asia training sea kayak instructors in China, Hong Kong, and Malaysia. Life is good!


So you have a compass and you have the appropriate chart or map. Now what? John will share some tips, tricks, and techniques for staying found. Whether you are on the water or on land, you should be able to use these tools to always know where you are, where you are going, where you came from, and where to go when stuff starts to "hit the fan."

Do you carry a first aid kit when you paddle? Did you purchase one? If so, do you know what's in it and how to use all that stuff? What do you need to add to meet your needs? If you built one yourself, do you have the right stuff? Do know how to use everything? John Browning will explore first aid kits, and what he carries. John will also provide some helpful tips on first aid and backcountry medicine.