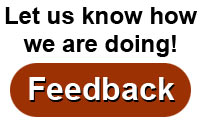 Where
:
Alliant Energy Center
1919 Alliant Energy Way
Madison, Wisconsin
Show Hours
:
Friday 4:00 PM to 9:00 PM
Saturday 9:00 AM to 6:00 PM
Sunday 10:00 AM to 5:00 PM
Ticket Prices
:
$15.00 for a day pass
$25.00 for a weekend pass.
Note: Ages 17 and under: free.
Tickets may be purchased through Feb 28, 2019 at www.rutabaga.com or at Rutabaga.
At Canoecopia, tickets can be purchased with cash or check only.
Parking
:
$7.00 per car per day
Weekend pass: $19.50

Request a Show Guide
Visit Rutabaga.com

Www.actionkayakadventures.com
Gofishing@actionkayakadventures.com


Bart Swab is owner/operator of Action Kayak Adventures, a kayak fishing charter and eco-tour business in St. Augustine Florida. The estuary systems of Flagler County and the St. Augustine area are perfect for kayaking and stalking fish. With a vast amount of skinny water and winding creeks to traverse, his days are filled educating folks on the beauty and life that fills the water here, as well as putting them on the fish!

As a Florida native of West Palm Beach, he was very fortunate to grow up with his father and brother on the Loxahatchee River chasing down the snook and tarpon. On those trips he learned the importance of conservation, camaraderie, patience, and perseverance. It gives him great pleasure to teach his daughter those same values through kayaking. Raised on motor boats, he didn't find his love for paddling until his late 20's, and he's thankful to have made the discovery; paddling brings us closer to life's natural flow.


bookmark

Bart will talk about keeping it simple and having everything you need for a day on the water kayak fishing. Depending on the environment and the desired species, equipment needs change. Having the right gear is essential for achieving success. Keeping it at a minimum will help you enjoy the experience. From picking the right kayak and paddle to fit your needs, to all the accessories there are available for today's kayak fisher-men and -women.
bookmark