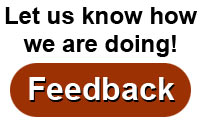 Where
:
Alliant Energy Center
1919 Alliant Energy Way
Madison, Wisconsin
Show Hours
:
Friday 4:00 PM to 9:00 PM
Saturday 9:00 AM to 6:00 PM
Sunday 10:00 AM to 5:00 PM
Ticket Prices
:
$15.00 for a day pass
$25.00 for a weekend pass.
Note: Ages 17 and under: free.
Tickets may be purchased through Feb 28, 2019 at www.rutabaga.com or at Rutabaga.
At Canoecopia, tickets can be purchased with cash or check only.
Parking
:
$7.00 per car per day
Weekend pass: $19.50

Request a Show Guide
Visit Rutabaga.com

www.americancanoe.org

mnswamp@gmail.com, info@mtiadventurewear.com

Brought to you by MTI Life Jackets

Chris Stec serves as the Chief Operating Officer of the ACA, the oldest nonprofit paddlesports organization in the U.S., focusing on paddlesports education, stewardship, recreation and competition, including the Olympic paddlesports of Slalom and Sprint and the Paralympic discipline of Paracanoe. In addition, Chris holds numerous paddlesports instructor certifications and enjoys spending time on the water with his wife and two kids, whether it's racing downriver canoes, kayak fishing, or surfing SUPs in the ocean.

Marsh Jones is the ACA Competition Council Chair and Athletics Director, and Head Coach for Twin Cities Paddlesports.

Stanton Collins: Sprint Kayak Olympic hopeful for Tokyo 2020 and an Elite Athlete director on the ACA board. Stanton has represented the U.S. in 7 world Championships, a World Cup and is a Pan-American championships gold medalist. He is working to finish his college degree at Georgia Tech while training.

Shaye Hatchette: One of eight winners of the TV reality show competition Scouting Camp: The Next Olympic Hopeful, Shaye is currently training with Olympic coaches to try to earn a spot on the US Sprint Kayak team at the National Trials in April.




bookmark

What does the ACA have to do with the 2020 Olympics & Paralympics in Tokyo? A lot! The nation's oldest paddlesports organization is now the national governing body for the United States canoe and kayak teams for Slalom, Sprint, and Paracanoe. Come hear how the ACA is committed to steering the future of paddlesport competition at all levels. Meet top athletes training for the 2020 Tokyo Olympics, get an autograph and a selfie! Find out how paddlesports competition is a healthy alternative to contact sports for kids. Get inspired and get connected with real paddlesports rock-star role models!
bookmark