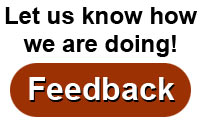 Where
:
Alliant Energy Center
1919 Alliant Energy Way
Madison, Wisconsin
Show Hours
:
Friday 4:00 PM to 9:00 PM
Saturday 9:00 AM to 6:00 PM
Sunday 10:00 AM to 5:00 PM
Ticket Prices
:
$15.00 for a day pass
$25.00 for a weekend pass.
Note: Ages 17 and under: free.
Tickets may be purchased through Feb 28, 2019 at www.rutabaga.com or at Rutabaga.
At Canoecopia, tickets can be purchased with cash or check only.
Parking
:
$7.00 per car per day
Weekend pass: $19.50

Request a Show Guide
Visit Rutabaga.com





no image
available

www.derekakinfishing.com/
derekakinfishing@yahoo.com


Derek Akin was raised in the suburbs of Chicago which gave him access to a vast array of different waters throughout the Midwest. He grew up fishing everything from local streams to the Great Lakes. Having access to these waters helped him hone his skill set to become a multi-species angler. It wasn't until the last few years he was introduced to sport of kayak fishing. Previously he had always been a traditional boat fisherman, but once he hit the water in a kayak it was an instant addiction. While he usually competes locally and nationally in kayak bass tournaments, you will find him regularly trolling for salmon from a kayak on Lake Michigan as well.


bookmark

Derek Akin will be speaking about kayak fishing on inland waterways and the Great Lakes. The presentation will cover the subjects of safety, rigging, and setup of kayaks for fishing. He will also touch on kayak fishing tournaments and how you can get started in the sport.
bookmark