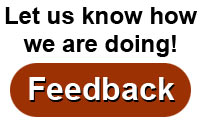 Where
:
Alliant Energy Center
1919 Alliant Energy Way
Madison, Wisconsin
Show Hours
:
Friday 4:00 PM to 9:00 PM
Saturday 9:00 AM to 6:00 PM
Sunday 10:00 AM to 5:00 PM
Ticket Prices
:
$15.00 for a day pass
$25.00 for a weekend pass.
Note: Ages 17 and under: free.
Tickets may be purchased through Feb 28, 2019 at www.rutabaga.com or at Rutabaga.
At Canoecopia, tickets can be purchased with cash or check only.
Parking
:
$7.00 per car per day
Weekend pass: $19.50

Request a Show Guide
Visit Rutabaga.com





Paddlingpartner.com
cvopal@paddlingpartner.com

Sherri Mertz is an ACA-certified instructor in sea kayaking, river kayaking, SUP, and canoeing. She has been paddling for 30 years and teaching since the mid 90's. Sherri spent 9 years working as paddlesports department manager for a specialty outdoor store and now runs her own business teaching kids and adults how to paddle while maintaining a fleet of over 100 boats and boards.

Carl Vopal bought his first sea kayak from Sherri Mertz, about 15 years ago. A few years later when searching for a kayak with more leg room, the 19-foot expedition sea kayak he bought turned out to be very difficult to control when it was not loaded with a month's worth of gear. Thus began Carl's quest to invent a practical ballast system for sea kayaks, and to further improve his own paddling skills. He invented and patented the Paddling Partner Ballast System and has achieved certification as an ACA L1 Kayak Instructor with an L2 skills rating. Carl has now become an avid advocate for getting people excited about sea kayaking. He assists Sherri with high school physical education classes and enjoys showing the kids that you can, indeed, teach an old dog new tricks.


bookmark

Just because you don't paddle on the ocean doesn't mean you shouldn't consider getting a sea kayak. They can be used everywhere that recreational kayaks can, and many places that they can't! The joys of sea kayaking seem to have been lost in the rush to sell cheap kayaks at big-box stores. Sherri and Carl will take you through the advantages of paddling a sea kayak and why you should seriously consider getting one instead of, or in addition to, a recreational kayak.
bookmark