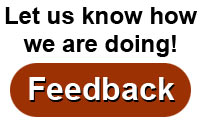 Where
:
Alliant Energy Center
1919 Alliant Energy Way
Madison, Wisconsin
Show Hours
:
Friday 4:00 PM to 9:00 PM
Saturday 9:00 AM to 6:00 PM
Sunday 10:00 AM to 5:00 PM
Ticket Prices
:
$15.00 for a day pass
$25.00 for a weekend pass.
Note: Ages 17 and under: free.
Tickets may be purchased through Feb 28, 2019 at www.rutabaga.com or at Rutabaga.
At Canoecopia, tickets can be purchased with cash or check only.
Parking
:
$7.00 per car per day
Weekend pass: $19.50

Request a Show Guide
Visit Rutabaga.com






Thanks to our Aluminum Chef Sponsors!

MSR
Mountain Safety Research began with a single purpose: to make the backcountry safer for mountaineers. In the decades that followed, they've stayed true to that goal, and they've used their knowledge of engineering and science to find better solutions to the challenges of the outdoors. They offer the best stoves, filters, cookware and tents for all your adventures big or small.

Driftless Cafe - Viroqua, WI
Perched on the ridgetop between the Kickapoo and Mississippi River watersheds lies the small town of Viroqua, Wisconsin- the heart of the Driftless Region. Boasting the second highest concentration of organic farms in the United States, the intensely varied terrain gives life to one of the most vibrant collection of sustainable farmers anywhere in the world. The Driftless Cafe is a farm-to-table experience that embraces the essence of this unique region and serves as a bridge for its growth into the future.


bookmark

Once again, our three Aluminum Chefs will test their camp culinary skills against each other in true outdoor style. Kevin Callan returns as our unstoppable MC in this fast-paced event. Woods-woman, Mona Gauthier and former park ranger Marty Koch go up against local chef Luke Zahm of the Driftless Cafe in Viroqua, WI. Using MSR stoves and cook kits and a pantry of simple ingredients you might have on your next camping trip (donated by the Driftless Cafe), our chefs will compete for the best appetizer, entree, and dessert. Come join the fun - you could be one of the judges from the audience who will determine the winner of each course!
bookmark