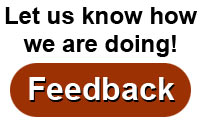 Where
:
Alliant Energy Center
1919 Alliant Energy Way
Madison, Wisconsin
Show Hours
:
Friday 4:00 PM to 9:00 PM
Saturday 9:00 AM to 6:00 PM
Sunday 10:00 AM to 5:00 PM
Ticket Prices
:
$15.00 for a day pass
$25.00 for a weekend pass.
Note: Ages 17 and under: free.
Tickets may be purchased through Feb 28, 2019 at www.rutabaga.com or at Rutabaga.
At Canoecopia, tickets can be purchased with cash or check only.
Parking
:
$7.00 per car per day
Weekend pass: $19.50

Request a Show Guide
Visit Rutabaga.com



Bill is a former professional fine art photographer and sometime writer. Previously, he held numerous roles in both the industry and non-profit sectors. Currently, his interests and efforts are focused on wilderness canoeing, cross country skiing, old automobiles and assisting his daughter operate her brewery. As one of a core group that has been paddling wilderness rivers since 1978, their plan is to continue doing so. He splits his time between Hayward, WI and Los Altos, CA.

Larry is a long time resident of Chicago who now lives in Florida. His first canoe trip was in 1960 along the Boundary Waters canoe trails. Since then he has canoed many rivers in Wisconsin, Canada, Alaska, Montana and Florida. Still active, he is doing all he can to continue canoeing.

Bruce is mechanical engineer and small business owner who makes his home on Aurora, IL. He started remote wilderness canoe tripping in 1981. He has paddled rivers and lakes throughout Canada, Alaska and as well as the lower 48 states. He enjoys woodworking when he is not paddling a canoe.

Dave divides his time between home in West Tennessee and Lake of the Ozarks, Mo. Water sports of all sorts have been an important part of his life beginning with his first Boy Scout canoe experience. Wilderness paddling adventures include wild rivers in N. Dakota, Utah, BC, Yukon, Alaska, and BWCA and the Okefenokee Swamp.




bookmark

Four longtime friends have explored wilderness rivers together since the 1970's. Now entering their 70's, questions arise regarding the wilderness canoe camping era ending. In this moderated discussion, Bruce, Dave, Larry, and Bill, using decades of images, candidly, thoughtfully and bittersweetly address philosophical issues like: Why do we canoe-camp? Are we still capable or liabilities? Is there a time to stop? Why stop? What would make one stop? Is canoeing really important? Does age change the trip approach? If it's time to stop, then what?
bookmark