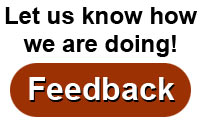 Where
:
Alliant Energy Center
1919 Alliant Energy Way
Madison, Wisconsin
Show Hours
:
Friday 4:00 PM to 9:00 PM
Saturday 9:00 AM to 6:00 PM
Sunday 10:00 AM to 5:00 PM
Ticket Prices
:
$15.00 for a day pass
$25.00 for a weekend pass.
Note: Ages 17 and under: free.
Tickets may be purchased through Feb 28, 2019 at www.rutabaga.com or at Rutabaga.
At Canoecopia, tickets can be purchased with cash or check only.
Parking
:
$7.00 per car per day
Weekend pass: $19.50

Request a Show Guide
Visit Rutabaga.com

www.MononaYoga.com
mononayogacenter@gmail.com


Kat Casey is the owner of Monona Yoga Center. She has been a teacher and student of yoga for over 15 years. A long time lover of surfing and stand up paddle boarding, SUP Yoga is a natural extension of her passions. Kat's personal approach to yoga is a combination of healing, strengthening, and empowering through practice.


bookmark

Enhance your strength, stamina and stability with yoga! Kat Casey, of Monona Yoga Center, will guide you through poses that teach your body proper alignment and muscle engagement to enhance your technique and reduce injuries caused by misalignments from paddling. The class will combine postures, breath and conclude with a deep relaxation leaving you with a sense of strength, calm, and well being. No prior yoga experience necessary - come as you are! Please bring a mat or towel if you have one.
bookmark