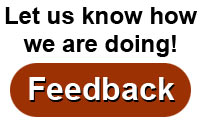 Where:
Alliant Energy Center
1919 Alliant Energy Way
Madison, Wisconsin

Show Hours:
Friday 4:00 PM to 9:00 PM
Saturday 9:00 AM to 6:00 PM
Sunday 10:00 AM to 5:00 PM

Ticket Prices:
$15.00 for a day pass
$25.00 for a weekend pass.
Note: Ages 17 and under: free.

Tickets may be purchased in advance before March 3, 2017 at www.rutabaga.com or at Rutabaga.

At Canoecopia, tickets can be purchased with cash or check only.

Parking:
$7.00 per car per day
Weekend pass: $19.50



Request a Show Guide
Visit Rutabaga.com





View Larger Map Directions to the Exhibition Hall at the Alliant Energy Center

Mailing address:
Alliant Energy Center
1919 Alliant Energy Center Way
Madison WI 53713




From the North: Take I-90 south to the Highway 12/18 exit. Go west toward Madison about 4 miles to the John Nolen Drive exit, where you can only go north. About 1/4 mile north of the highway you will see the Dane County Expo Center on your left. Turn left on Rimrock Road and turn right into the parking lot.

From the South: Take I-90 north to Highway 12/18 west.

From the East: Take I-94 to I-90 south to Highway 12/18 west.

From the West: Take Highway 151 to Highway 12/18 east. Go 6 miles to the Rimrock Road exit. Turn left and then left again into the parking lot.