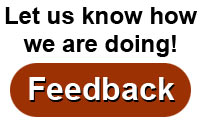 Where
:
Alliant Energy Center
1919 Alliant Energy Way
Madison, Wisconsin
Show Hours
:
Friday 4:00 PM to 9:00 PM
Saturday 9:00 AM to 6:00 PM
Sunday 10:00 AM to 5:00 PM
Ticket Prices
:
$15.00 for a day pass
$25.00 for a weekend pass.
Note: Ages 17 and under: free.
Tickets may be purchased in advance before March 1, 2019 at www.rutabaga.com or at Rutabaga.
At Canoecopia, tickets can be purchased with cash or check only.
Parking
:
$7.00 per car per day
Weekend pass: $19.50

Request a Show Guide
Visit Rutabaga.com
Our 2019 Canoecopia Show Guide magazine will be mailed in early February. If you don't get one or if you're new to Rutabaga or Canoecopia, give us a call and we're happy to mail you one.
Or, go Green and take a look at the links below.
Presentation Changes

Intro

WhatsNew

Speakers

Classes-DCSKS

Features

Presentation Schedule

Full Version