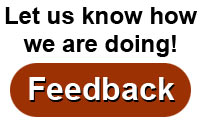 Where:
Alliant Energy Center
1919 Alliant Energy Way
Madison, Wisconsin

Show Hours:
Friday 4:00 PM to 9:00 PM
Saturday 9:00 AM to 6:00 PM
Sunday 10:00 AM to 5:00 PM

Ticket Prices:
$15.00 for a day pass
$25.00 for a weekend pass.
Note: Ages 17 and under: free.

Tickets may be purchased in advance before March 3, 2017 at www.rutabaga.com or at Rutabaga.

At Canoecopia, tickets can be purchased with cash or check only.

Parking:
$7.00 per car per day
Weekend pass: $19.50



Request a Show Guide
Visit Rutabaga.com




Once again, we have an abundant selection of presentations that we hope will inform, entertain and inspire you. With over 140 topics, the hard part may be deciding which to see. Click the "Presentations" tab above to see who's speaking and when, and to sort presentations by your interest areas. So many choices, so little time - come all 3 days and catch all your favorites!

Other Highlights
The ACA - Canoe-Kayak-SUP-Raft-Rescue - Midwest Division is hosting two great opportunities to meet other paddlers and learn what's happening with paddlesports in our area. Head to the Clarion Hotel on Saturday evening and join the ACA and other sponsors for the ACA Midwest Division's Meeting and ACA Paddle Club Rendezvous.

Speaker & Schedule Changes (as of 2/20/17)
It happens every year. A few of our originally scheduled speakers are no longer able to attend Canoecopia, so we've made the following substitutions. Click on the new speaker's name to see the updates. Thanks for your understanding!

Rob Center - replaced by Katina Daanen
Celeste Gabai - replaced by Peter Grubb and Andrea Knepper
Kevin Lehner - replaced by Kerry Ahrens
Randy Smith - replaced by Dave Ward
Dave Sproule - replaced by Mike Foley
Andrea Knepper and CAT Youth's program on "Engaging Young Paddlers" has been moved from Friday at 5:30 in Killarney to Saturday at 12:30 pm in the Sylvania Room.