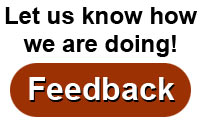 Where
:
Alliant Energy Center
1919 Alliant Energy Way
Madison, Wisconsin
Show Hours
:
Friday 4:00 PM to 9:00 PM
Saturday 9:00 AM to 6:00 PM
Sunday 10:00 AM to 5:00 PM
Ticket Prices
:
$15.00 for a day pass
$25.00 for a weekend pass.
Note: Ages 17 and under: free.
Tickets may be purchased in advance before March 1, 2018 at www.rutabaga.com or at Rutabaga.
At Canoecopia, tickets can be purchased with cash or check only.
Parking
:
$7.00 per car per day
Weekend pass: $19.50

Request a Show Guide
Visit Rutabaga.com
Saturday, March 11, 2017, 6:00 - 7:00 pm
Voyageur Room, Clarion Hotel
Join us for this interactive, educational, and fun meeting. Bring a friend, club member, or anyone you paddle with so we can get to know you and together explore how the American Canoe Association (ACA) can better serve the region!
ACA's Chief Operating Officer Chris Stec will provide an update on the state of Paddlesports in the U.S. as well as a range of ACA's 2017 initiatives. In addition, paddlers can meet several of your ACA State Directors from across the region.
Join us after the meeting for a Paddlers Rendezvous reception
Paddlers Rendezvous
.