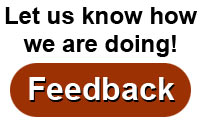 Where
:
Alliant Energy Center
1919 Alliant Energy Way
Madison, Wisconsin
Show Hours
:
Friday 4:00 PM to 9:00 PM
Saturday 9:00 AM to 6:00 PM
Sunday 10:00 AM to 5:00 PM
Ticket Prices
:
$15.00 for a day pass
$25.00 for a weekend pass.
Note: Ages 17 and under: free.
Tickets may be purchased in advance before March 1, 2019 at www.rutabaga.com or at Rutabaga.
At Canoecopia, tickets can be purchased with cash or check only.
Parking
:
$7.00 per car per day
Weekend pass: $19.50

Request a Show Guide
Visit Rutabaga.com
It happens every year. Last minute things come up and a speaker is no longer able to attend Canoecopia. With so many great speakers, we always have a Plan B! Click on the new speaker's name below to see updates. Thanks for your understanding!
Update 3/7/18
Sunday, March 11, 11:30 Sylvania room
Chris Hipgrave wil not be able to attend and speak about Sea Kayaking Antarctica. In his place
Joe Zellner and Peggy Gabrielson
will speak on "2 Paddle 5: A Great Lakes Expedition"
Update 2/20/18
Friday, 3/9, 4:30 pm, Atrium
Saturday, 3/10, 4:30, Atrium
Rik Pauli will not be attending.
Ben Lawry
will now be speaking on the Kayak Forward Stroke.