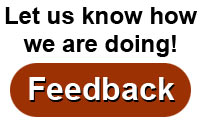 Where
:
Alliant Energy Center
1919 Alliant Energy Way
Madison, Wisconsin
Show Hours
:
Friday 4:00 PM to 9:00 PM
Saturday 9:00 AM to 6:00 PM
Sunday 10:00 AM to 5:00 PM
Ticket Prices
:
$15.00 for a day pass
$25.00 for a weekend pass.
Note: Ages 17 and under: free.
Tickets may be purchased in advance before March 1, 2018 at www.rutabaga.com or at Rutabaga.
At Canoecopia, tickets can be purchased with cash or check only.
Parking
:
$7.00 per car per day
Weekend pass: $19.50

Request a Show Guide
Visit Rutabaga.com

www.vnnf.org
capttommy@me.com

www.suwanneeguides.com
russ776@bellsouth.net

Capt. Tommy Thompson is a 9th-generation Floridian, a licensed fishing guide on Florida's Big Bend, outdoor photographer, and an award-winning outdoor writer. He has written several books about fishing on Florida's Gulf coast and is a regular columnist for Florida Sportsman Magazine. He is also a contract blogger for the Original Florida Tourism Task Force/Visit Natural North Florida, covering fishing & boating, food & dining, events & family activities, outdoors & nature and "off the beaten path". He has paddled or boated all the major (and some of the minor) north Florida rivers, as well as the Big Bend Saltwater Trail and the Suwannee River Wilderness Trail. He is Executive Director and past-president of the Florida Outdoor Writers Association and is an adjunct lecturer in photography at the University of Florida College of Journalism and Communication.


bookmark



Natural North Florida is a year-round paddler's paradise. Springs and spring-fed rivers, including the 200-plus mile long Suwannee River, offer paddlers a wide range of opportunities, including day or extended trips. Join Tommy and Russ for a visual tour of the region as they highlight the Suwannee River Wilderness Trail and the Big Bend Saltwater Paddling Trail. Learn about coastal communities and amenities for paddlers and visitors throughout the region. Finally, as it's a growing part of the sport, they will discuss kayak fishing opportunities in both fresh and saltwater.
bookmark