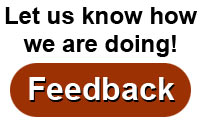 Where
:
Alliant Energy Center
1919 Alliant Energy Way
Madison, Wisconsin
Show Hours
:
Friday 4:00 PM to 9:00 PM
Saturday 9:00 AM to 6:00 PM
Sunday 10:00 AM to 5:00 PM
Ticket Prices
:
$15.00 for a day pass
$25.00 for a weekend pass.
Note: Ages 17 and under: free.
Tickets may be purchased in advance before March 1, 2018 at www.rutabaga.com or at Rutabaga.
At Canoecopia, tickets can be purchased with cash or check only.
Parking
:
$7.00 per car per day
Weekend pass: $19.50

Request a Show Guide
Visit Rutabaga.com



Worry about changes that occur as you grow older? Could you use some tips to quell your worries and empower you to face aging? The harmful media view of successful aging focuses only on our physical being. While this is important, a better view of aging focuses on our whole person, using nature to help us age authentically. Authentic aging involves focusing on our whole self, spending time in nature and leaving a legacy. New inspirations added for the 2018 presentation!
bookmark