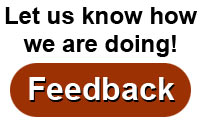 Where
:
Alliant Energy Center
1919 Alliant Energy Way
Madison, Wisconsin
Show Hours
:
Friday 4:00 PM to 9:00 PM
Saturday 9:00 AM to 6:00 PM
Sunday 10:00 AM to 5:00 PM
Ticket Prices
:
$15.00 for a day pass
$25.00 for a weekend pass.
Note: Ages 17 and under: free.
Tickets may be purchased in advance before March 1, 2018 at www.rutabaga.com or at Rutabaga.
At Canoecopia, tickets can be purchased with cash or check only.
Parking
:
$7.00 per car per day
Weekend pass: $19.50

Request a Show Guide
Visit Rutabaga.com
| | | |
| --- | --- | --- |
| | | Dan is a lifetime paddler, beginning when he learned canoeing basics with the Boy Scouts. In college Dan learned to whitewater kayak and he's been an avid river runner ever since. While he enjoys all types of paddling, his favorite trips are multi-day whitewater runs on wild rivers of the West. Closer to home Dan enjoys kayaking on Wisconsin's many fine whitewater runs as well as flatwater canoeing and occasional sea kayaking with family and friends. Dan has been a kayaking and canoeing instructor with Rutabaga Outdoor Programs since 2003. He also is an active leader with UW-Madison Hoofers, a paddling and outdoor recreation club. He's trying to make up for lost time in college when he somehow spent more time studying than paddling. |



The Upper Midwest is a paddling paradise, blessed with a bounty of lakes and rivers. Getting started paddling canoes or kayaks can be confusing, even intimidating. There are so many choices, how do I choose what's right for me? This session will introduce you to the wide, wonderful world of paddlesports. We'll cover the basics of boat selection, gear, safety, and places to paddle. The goal is to demystify paddling and get you out on the water to pursue your own paddling dreams, however mild or wild.


The Lofoten Islands are a surreal seascape of soaring, snow-speckled peaks rising steeply from deep fjords, sprinkled with historic fishing villages and picturesque farms, all bathed in 24-hour daylight during summer months and forever changing in the moody weather of its arctic location. It's a paddler's dream destination. After two years of dreaming and planning, a group of Madison-area paddlers embarked on a 7-day sea kayaking tour of this magical place in the summer of 2017. This is their story.